The first step in maintaining excellent health is to ensure that you are well-hydrated at all times. The goal for each day is to consume a quantity of water or other hydrating fluids equal to fifty percent of your body weight in ounces. Even though water is the ideal option, you can also consume other liquids like tea or fruit juice that have been diluted. Caffeinated beverages, alcoholic beverages, and foods high in salt should all be avoided because they can cause dehydration.
Drink Water
Up to 60% of your body is made of water, so it's important to drink enough. Even mild dehydration can lead to fatigue and a sluggish feeling, according to research published in the journal Nutrients.
Sipping water throughout the day is the best way to stay hydrated. Water bottles with markings that show how many fluid ounces are in them are helpful for keeping track of your water intake.
In addition to water, other healthy beverages include low-fat and non-fat milk, unsweetened teas and coffee and 100% fruit and vegetable juices. Just be sure to limit caffeinated beverages, as they can make you urinate more often and can dehydrate your body. Increasing your water intake can help reduce your risk of heart disease and high blood pressure.
Drink Other Fluids
If you don't like to chug water all day, other liquids can help keep you hydrated. But be careful about sugary drinks, coffee and tea, as they can have diuretic effects and pull fluids from the body.
Other beverages that help hydrate include soup, melons, some vegetables and berries. A good rule of thumb is to stick with mostly liquids without added sugars and sodium.
Other factors that influence hydration include the environment (hot or humid weather can make you lose more fluids), exercise, and overall health. People who have a fever, vomiting or diarrhoea have a higher risk of dehydration and need to drink more water or follow their doctor's recommendation for oral rehydration solutions. A good way to check for dehydration is by watching the colour of your urine.
Drink Before Exercise
During exercise your body loses fluids through sweat (up to a litre or two per hour) and this must be replaced. If you don't, your performance in exercise and athletics will suffer.
Thirst isn't the best indicator of hydration, since dehydration can occur before you feel thirsty. A better indication is the colour of your urine; if it's pale and straw-coloured, you are well hydrated.
In addition to water, you can also get hydration through low-calorie sports drinks and from foods like salads, fruits, vegetables and soups. Avoid caffeinated beverages such as coffee, tea and sodas, as they can actually contribute to dehydration because they pull fluids from the body.
Drink During Exercise
A well-hydrated body can regulate its temperature and deliver oxygen and nutrients to the hardworking muscles. Water is the best fluid for this purpose, but for strenuous exercise lasting more than an hour, a sports drink with added sodium, carbohydrates and other ingredients may be appropriate to give you energy and replace lost electrolytes.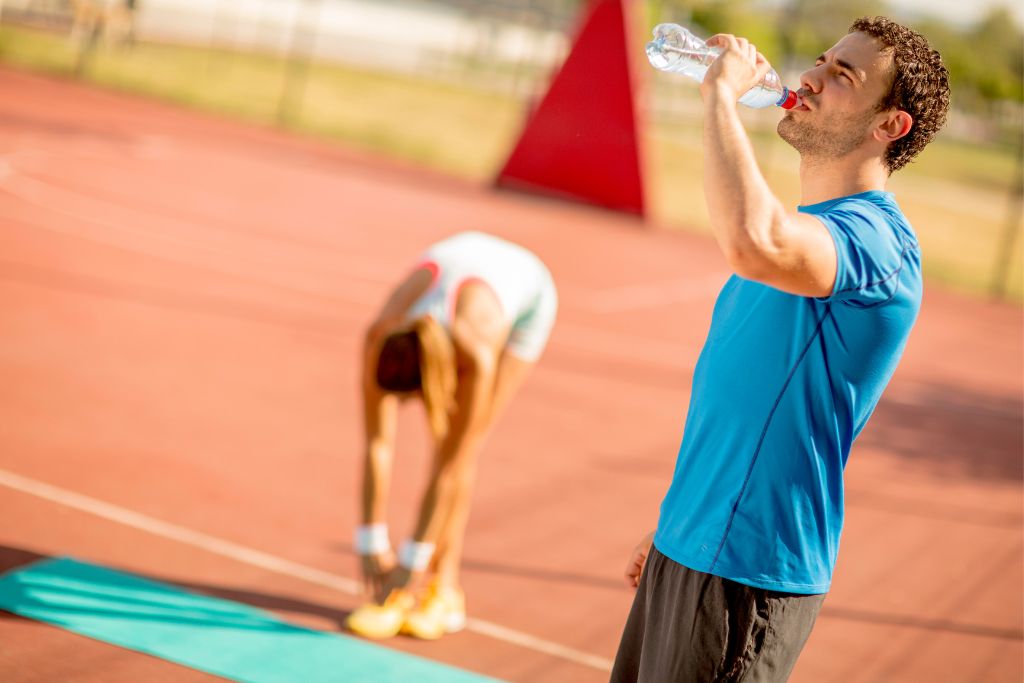 Keep a water bottle with you when exercising, and sip it throughout your workout. If the weather is cold, a warm beverage like herbal tea or light-flavoured unsweetened iced water may be more pleasant. Be sure to avoid beverages containing sugar or caffeine, which can actually pull fluids from the body. A sign of dehydration is thirst, but more extreme signs include headache and dizziness. A good way to monitor hydration is to check the colour of your urine: when you're adequately hydrated, it's pale yellow.
Drink During Hot Weather
With the scorching hot weather, it's essential to drink enough fluids to prevent heat exhaustion and dehydration. A few tips to help keep your hydration level in check include drinking a lot of water throughout the day, eating foods that contain high levels of water, and choosing beverages low in sugar, such as tea and coffee.
The best way to tell if you're well-hydrated is by checking the colour of your urine. If it is light in colour, then you're hydrated.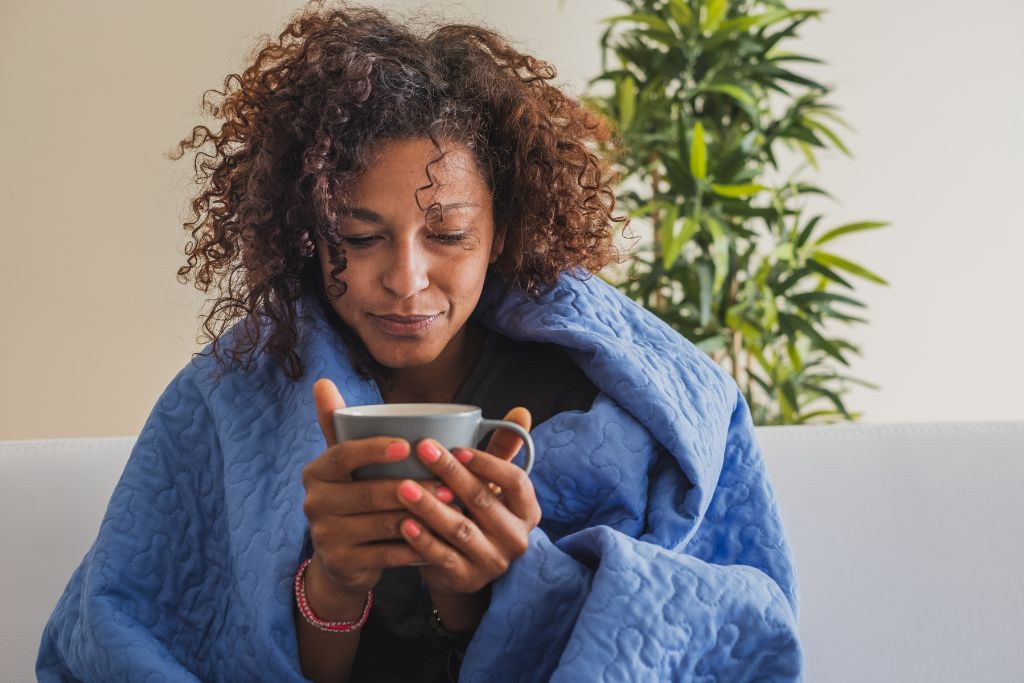 Avoid caffeinated drinks, alcohol and soda as they can have a negative impact on your hydration. Instead, try other liquids, such as fruit juice and milk, which are also great sources of hydration. Also, make sure to eat plenty of foods that have a high water content, such as iceberg lettuce, tomatoes and watermelon.
In "The Importance of Hydration: How to Stay Hydrated," readers find out how important it is for their health to drink enough water. "What is the Connection Between Large Breasts and Back Pain?" comes up when talking about staying refreshed. This story makes you think about how the size, weight, and placement of breasts can cause back pain. Readers can understand that health is about more than just staying hydrated. Both papers talk about health issues, such as staying hydrated, breast size, and back pain.